Great lighting is important in every room in the house, but it plays a particularly vital role in a bathroom. Choose the wrong light bulb and you wind up going overboard with your makeup; place a lighting fixture in the wrong spot and you'll be shaving in the shadows. "Sometimes people think a sconce alone will be romantic, and it just doesn't work," says designer Anne Sneed, who runs a firm based in Del Mar, California. "You want a few different sources of bathroom lighting to make the room pretty but also functional."

Install extra lights based on the particular orientation of your bathroom, and how you plan to use the space. Does the room's overhead fixture not provide enough light in the shower? Add a recessed can light with a watertight seal. Do you apply makeup in the bathroom? Bring in a makeup mirror with a built-in light. Do you want to add personality and atmosphere? Hang a fun chandelier above the tub for visual interest (though keep in mind that it shouldn't be your main light source, as it won't get things bright enough). Here are the designer's tips for choosing bulbs, placing fixtures, and avoiding a haunted-house effect in your bathroom lighting scheme.
Maximize natural light. "The best thing you can do is bring in lots of natural light," says Sneed. "It's the way people see you in the world." So make sure window treatments let the light pour in. If you're designing a new home or renovating, the best place to put a bathroom is facing north: light from a northern exposure is indirect, creating a soft, diffused light. Another great trick? If it's possible, adding a bathroom skylight can make a huge impact, and generally will make you want to spend as much time as possible soaking in the tub or getting pampered at your vanity.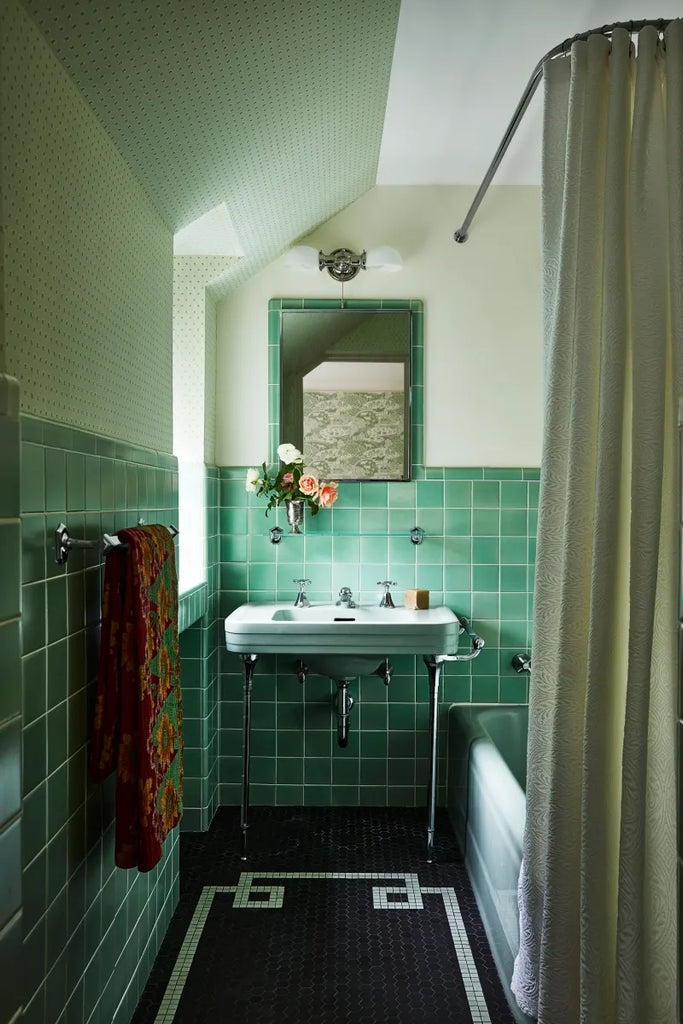 Place fixtures wisely. When choosing fixtures for a bathroom, Sneed prefers four-inch recessed can lights overhead, which have a clean look. "For functionality, you really must have an overhead light," she says. The designer pairs an overhead fixture with sconces alongside or above the mirror to make the reflection more flattering. "It's important that there is some light between your face and the mirror," she says. "If you're just backlit, you wind up with your face in shadow." Seek out a mix of lighting types so you can curate your lighting experience throughout the day and depending on the activity.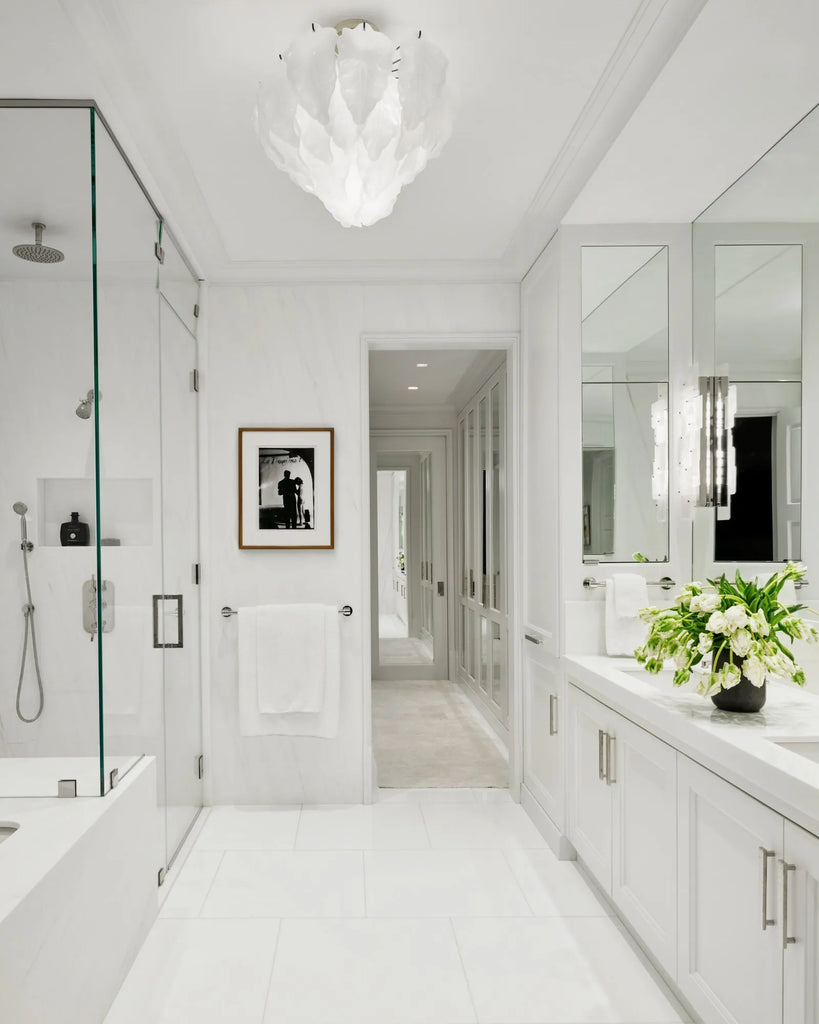 Choose the right light bulbs. Sneed likes the warmest light possible, choosing 2700K LEDs for bathrooms she designs. "It's the closest you get to natural daylight," she says. She opts for bright bulbs—150 watts or the equivalent—but puts overhead fixtures on a dimmer. "Careful observations need stronger light, but a dim light is calming and romantic," she says. "A bathroom calls for both." You'll want to avoid outfitting your space in light bulbs that are too cool and can give off a clinical, fluorescent feel.