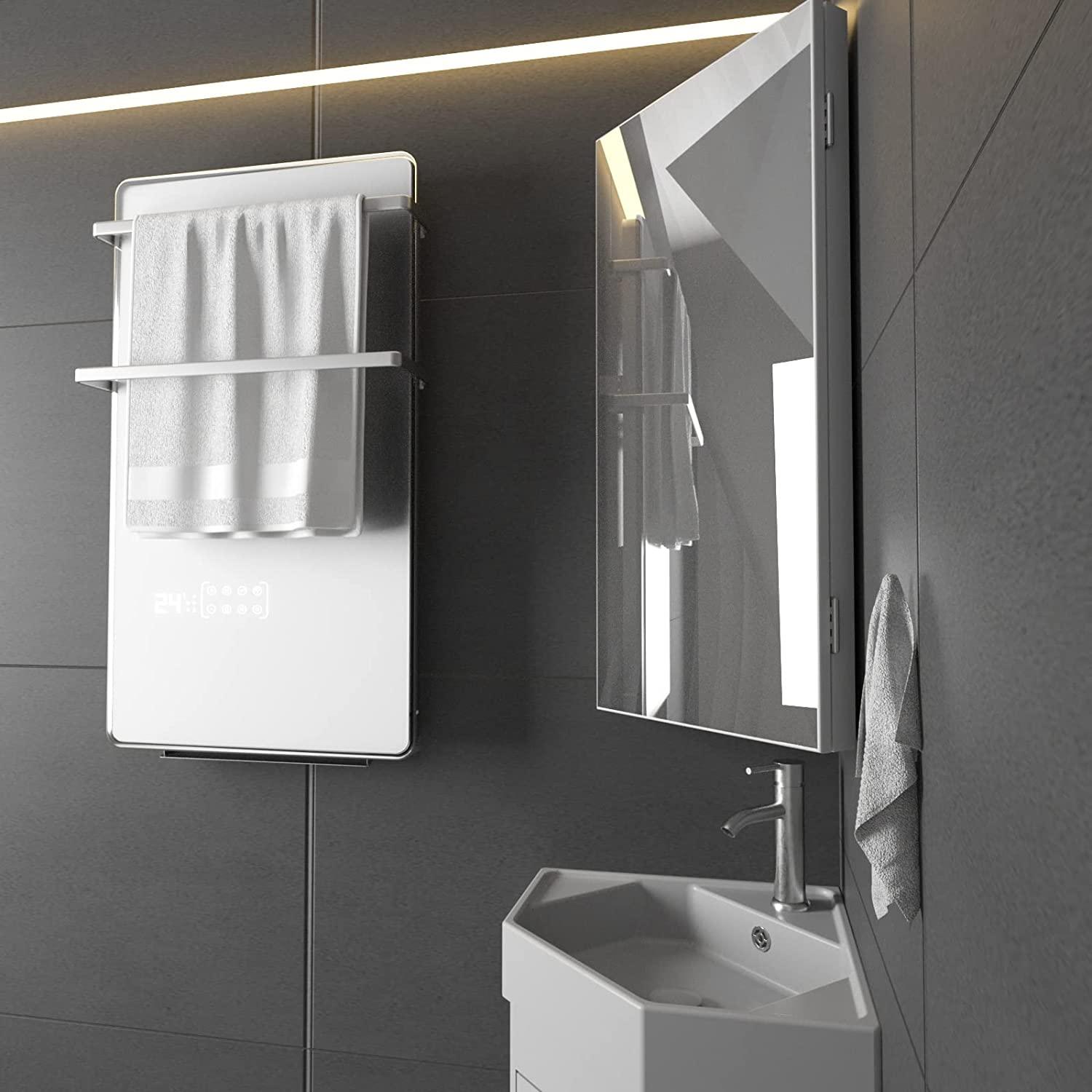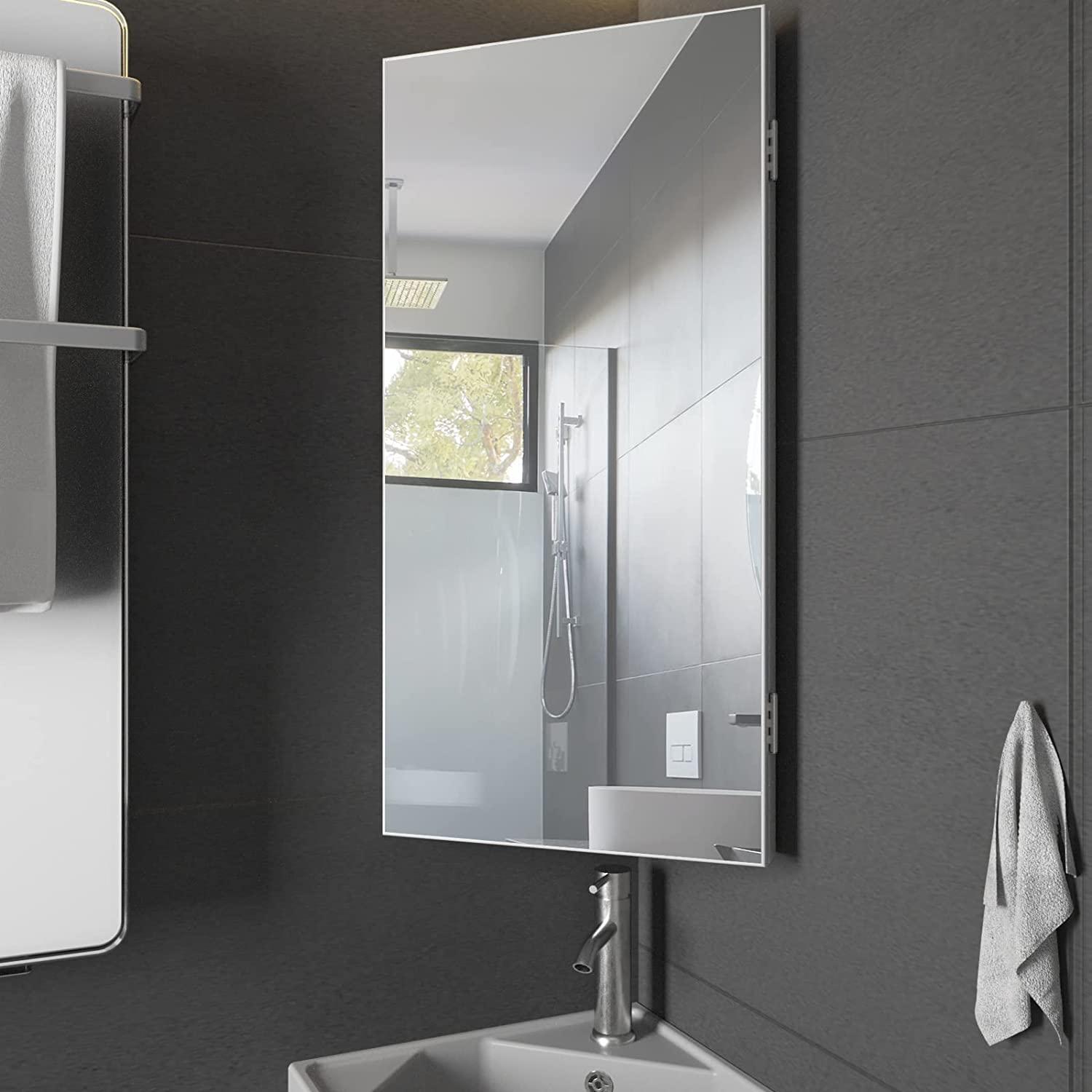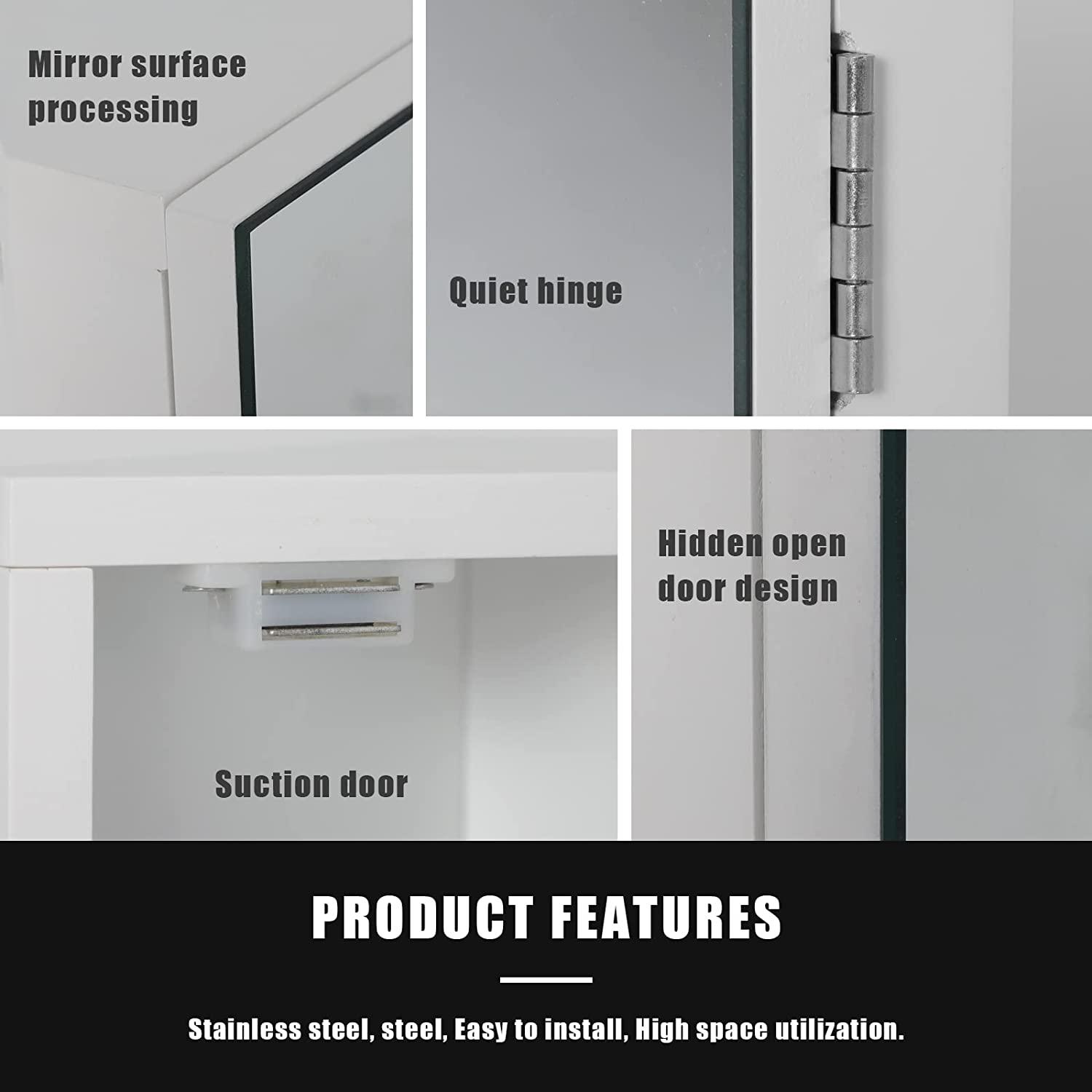 Eclife 24" Bathroom Corner Cabinet with Mirror, Wall Mount Mirror Cabinet Hanging Triple Shelf Storage Cabinet Opens Left to Right
【Design & Material】This exquisite medicine cabinet is made of 15mm PB board, with advanced glass mirror, the image is vivid, clear and undistorted, and the high-definition mirror is like a bright surface, making the bathroom brighter. Quiet hinges and suction doors prevent unwanted noise in the bathroom.

【Space Saving】 This wall mount mirror cabinet can be installed even if the bathroom space is small. Place the wall cabinet in the triangular area of the corner to save space and make the bathroom look more spacious. It occupies little wall space, but offers large storage with 3 practical shelf.

【Dimension】Overall Size:24.2" L x 12.8" W x 7.6" D, Mirror Size: 23.7" L x 11.88" W, Triangle Side Length: 8.42", The three internal storage heights are: 5.23" & 6.26" & 9.76" H.

【Sturdy Construction】This durable bathroom wall cabinet has a triangular structure, the whole structure improves stability and saves space in your bathroom. You can install it in any suitable corner. Bathroom, kitchen or living room.. The entire cabinet has a static load of over 60 lbs.

【Easy to Clean & install】This simple bathroom furniture cabinet has a waterproof coating and is super easy to clean. Also, you need to install it yourself, but it comes with detailed instructions. If you're good at do-it-yourself, it's usually ready to use in less than 20 minutes.